Conference Venue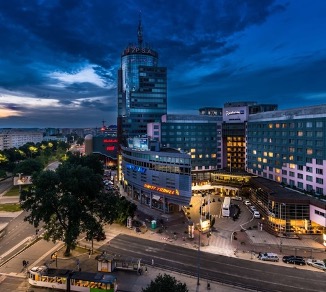 Radisson Blue Hotel, Szczecin
The conference will be held at the
Radisson Blu 4* Hotel in Sczecin
Plac Rodla 10
Szczecin 70419
Poland

Tel: +48 913 595595

Rooms are available for conference delegates at special rates.
To book your accommodation at our conference hotel please download the reservations form ..here.., and return it to reservations.szczecin@radissonblu.com
Website: https://www.radissonhotels.com/en-us/hotels/radisson-blu-szczecin

The Radisson Blu Hotel, Szczecin is a sophisticated hotel located just a few minutes' walk from top attractions such as, the Szczecin Philharmonic, the Pomeranian Dukes Castle and the Chrobry Embankment. It offers stylish rooms with free Wi-Fi and access to recreational facilities. It also includes a 24-hour front desk and private, guarded underground parking.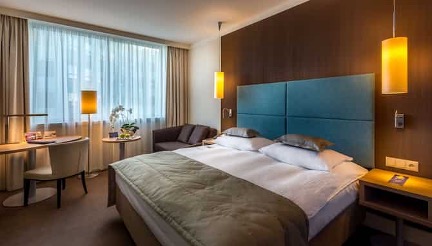 All elegant rooms at Radisson Blu Szczecin rooms are air-conditioned and decorated in classic style. They come with a private bathroom, tea and coffee maker, a minibar and satellite TV. Guests can enjoy free access to the Fitness World centre featuring an indoor swimming pool, a sauna and a gym. Baltica & Wellness Spa is located on the 2nd floor and offers beauty treatments, as well as wellness and physical therapy.
Guests can also select from excellent and varied restaurants, bars, and a pastry shop, all onsite.
The City of Szczecin
Szczecin is located on the river Oder, south of the Szczecin Lagoon and near to the western border of Poland. The city has an abundance of green areas such as parks and avenues, and its plan resembles that of Paris. This is because Szczecin was rebuilt in the 1880s according to a design by Georges-Eugène Haussmann, who had redesigned Paris under Napoléon III.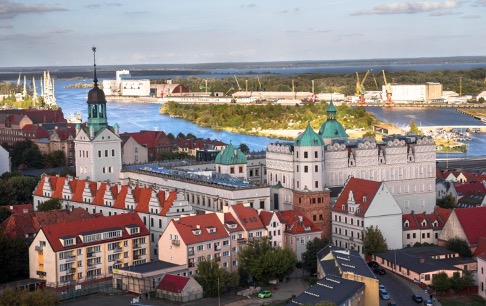 Szczecin is known for its 19th-century Wały Chrobrego, or Chobry Embankment, and the renovated Pomeranian Dukes' Castle, now a cultural centre. The St. James Cathedral in the city centre has a 14th-century triptych, stained-glass windows and a tower with city views. Nearby is the Gothic Old Town Hall, hosting The National Museum's exhibitions on Szczecin's history and culture. The city is packed full of fascinating building design and is home to countless universities, theatres, and museums.
There is so much to see and do in Szczecin and we cannot wait to celebrate 25 years of KES International with you in this lively and beautiful city!
*We will also be hosting our event virtually for anyone who is being affected by Covid-19 or doesn't want to travel.
---